We welcome opportunities to celebrate and support our patients. That's one of the many reasons physicians and staff at Willamette Valley Cancer Institute have participated in the American Cancer Society's annual Relay For Life for nearly two decades.
While this year's event, held at PK Park in Eugene, was reduced from 24 hours to six hours, it did not diminish the inspiration and fun that the event provides for those who attend. And there is so much to celebrate—more cancer treatment options are available to patients than ever before, and patients diagnosed with cancer are living longer.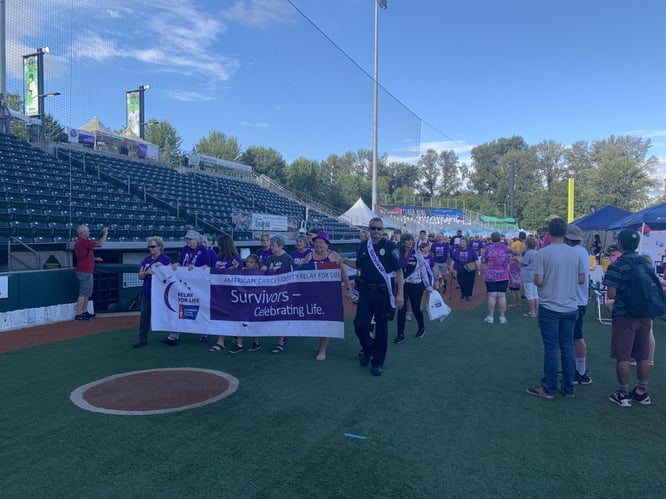 "The American Cancer Society has contributed more than $4.8 billion to cancer research over the last 70 years," WVCI medical oncologist Dr. Christopher Yasenchak told the crowd during Relay's opening ceremony on July 12. "This and other important initiatives have led to a 25% reduction in cancer death rates over the last 25 years."
Dr. Yasenchak shared how patient participation in clinical trials over the last decade has helped to dramatically change the treatment landscape, saying, "We now have targeted therapies that are able to identify and attack chinks in the armor of very difficult to treat cancers. We are also able to teach the immune system to identify and kill cancer cells. With these therapies, we are seeing fewer side effects, higher cure rates, and longer durations of remission—and most importantly, significant improvements in quality of life for many of our patients."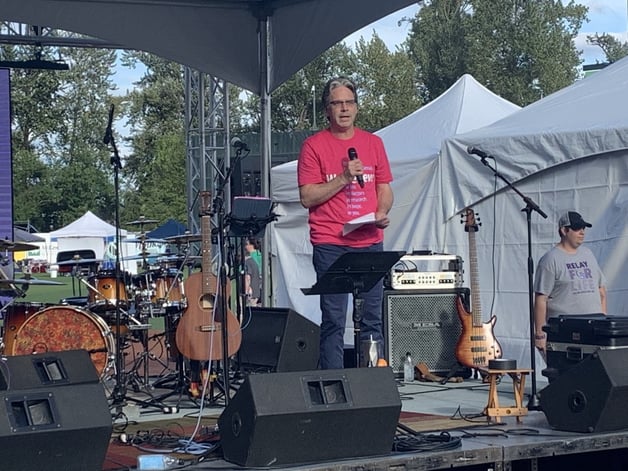 The American Cancer Society and WVCI work together to offer programs and services, which include the Cancer Resource Center, Believe Boutique and transportation grants. Through this partnership, we aim to offer the care and support our patients and their families need, from diagnosis through survivorship.